Below are the ORIGINAL, CORRECT versions of the editing challenges. Compare them to to the corrections you made.
Keep in mind there's often more than one way to correct the same mistake. Just because your version is not identical to mine does not necessarily mean it is wrong. E-mail me with any doubts or questions – the first three consultations are FREE!
All editing challenges are adapted from https://www.dailytoday.com (2023) or https://www.history.com/this-day-in-history (2022).
Holidays this Month: Food for Thought
I hope you're not tired of studying yet, because October is National Learning and Development Month. You also hear a lot about educational disabilities like ADHD, dyslexia, and Down syndrome. Head to the school library during National Book Month to boost your health literacy, but don't forget to fill your stomach, too. Cookbook Month's specialties include apples, chili, cookies, and even pickled peppers. Whether you're a vegetarian, pescatarian, or lover of desserts, remember that those who eat better, eat together.
Holidays this Month: Cultural Appreciation
Happy Celebrate the Bilingual Child month (and no forget their amazing multilingual parent! The cultural appreciation don't stop there, a long with Oktoberfest, we hear in U.S. honor German- and Polish-Americans, as well as there tasty pretzels and sausages. Italians-Americans established now-controversy Columbus Day to fight prejudice, but never hurt to celebrate pizza and pasta neither. That said a big push for Indigenous Month on recent years paid homage to the reel first americans their contributions, and they're loses.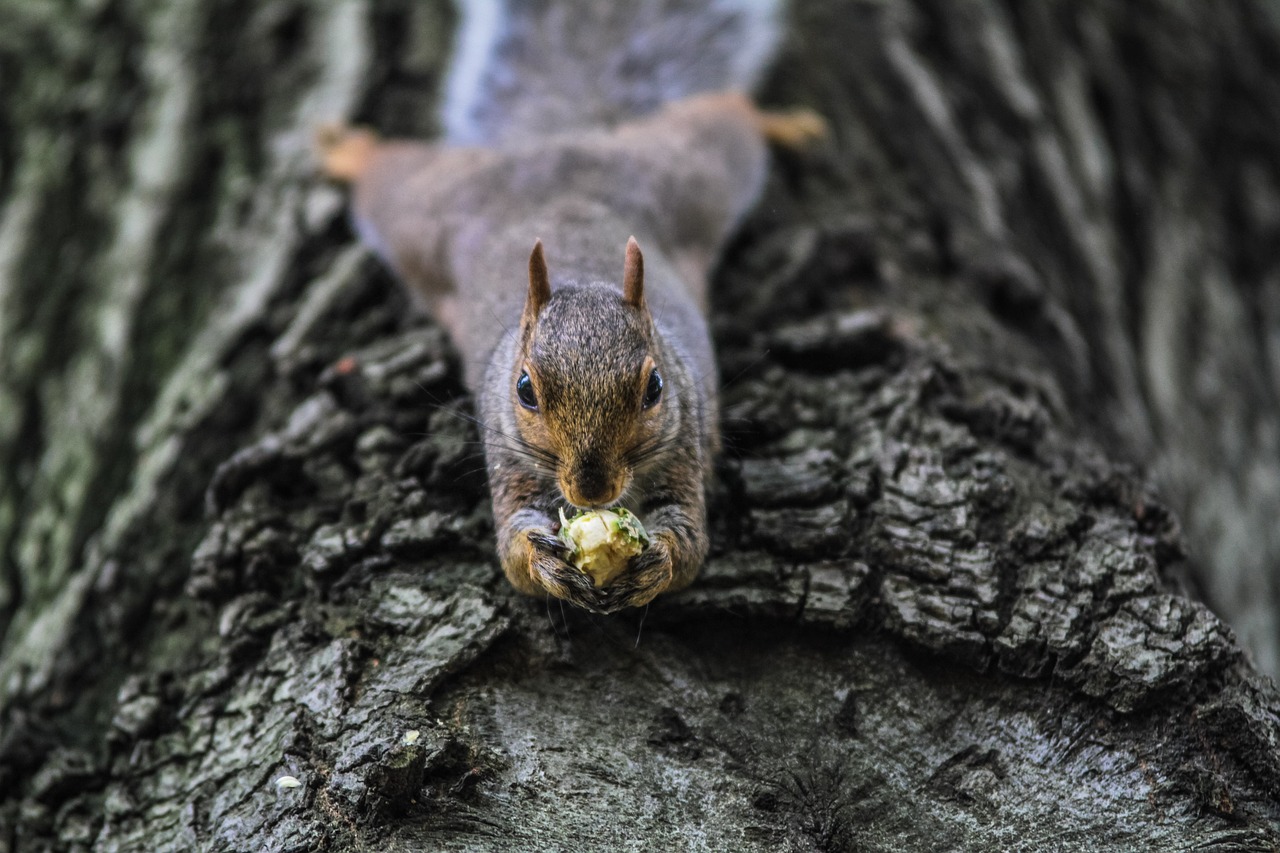 Holidays this Month: Happy Thoughts
Between the onset of fall and approach of Halloween, there's a lot of doom and gloom this time of year. Nonetheless, it's also Emotional Wellness Month. If depressing thoughts start to menace, don't rely too much on coffee or desserts to lift your mood (and always remember good dental hygiene). Instead, try listening to country music, visit a museum, draw your own pictures, or simply sit back and relax outside on a sunny day, enjoying the crazy antics of squirrels.
Holidays this Month: Scared Safe
Let's not forget Bat Appreciation Month as October draws to a close and Halloween looms. Don't be scared – the ghosts and ghouls are here to scare real evil spirits away. To prove that I mean no harm, we should probably talk about safety. Trick-or-treating children should be accompanied by an adult, stay on sidewalks, and adjust their costumes so no one trips. Check your candy and no bullying! Fortunately, it's also National Crime Prevention Month, online and in the streets.
Baseball fans, are you tired of waiting until the end of the month for championships to start? The Pittsburgh Pirates beat the Boston Americans during the very first World Series on October 1, 1903. The games were broadcast on TV for the first time on September 30, 1947 (Yankees vs. Dodgers). Babe Ruth made history that same day in 1927 by hitting his sixtieth homerun. Thirty-four years and one day later, Roger Maris broke Ruth's record by hitting a 61st homerun, but he'd also had an extra twelve games to earn them. Major League Baseball's schedule changed once again in 2001, when the 9-11 terrorist attacks delayed the season into November, where it's stayed ever since.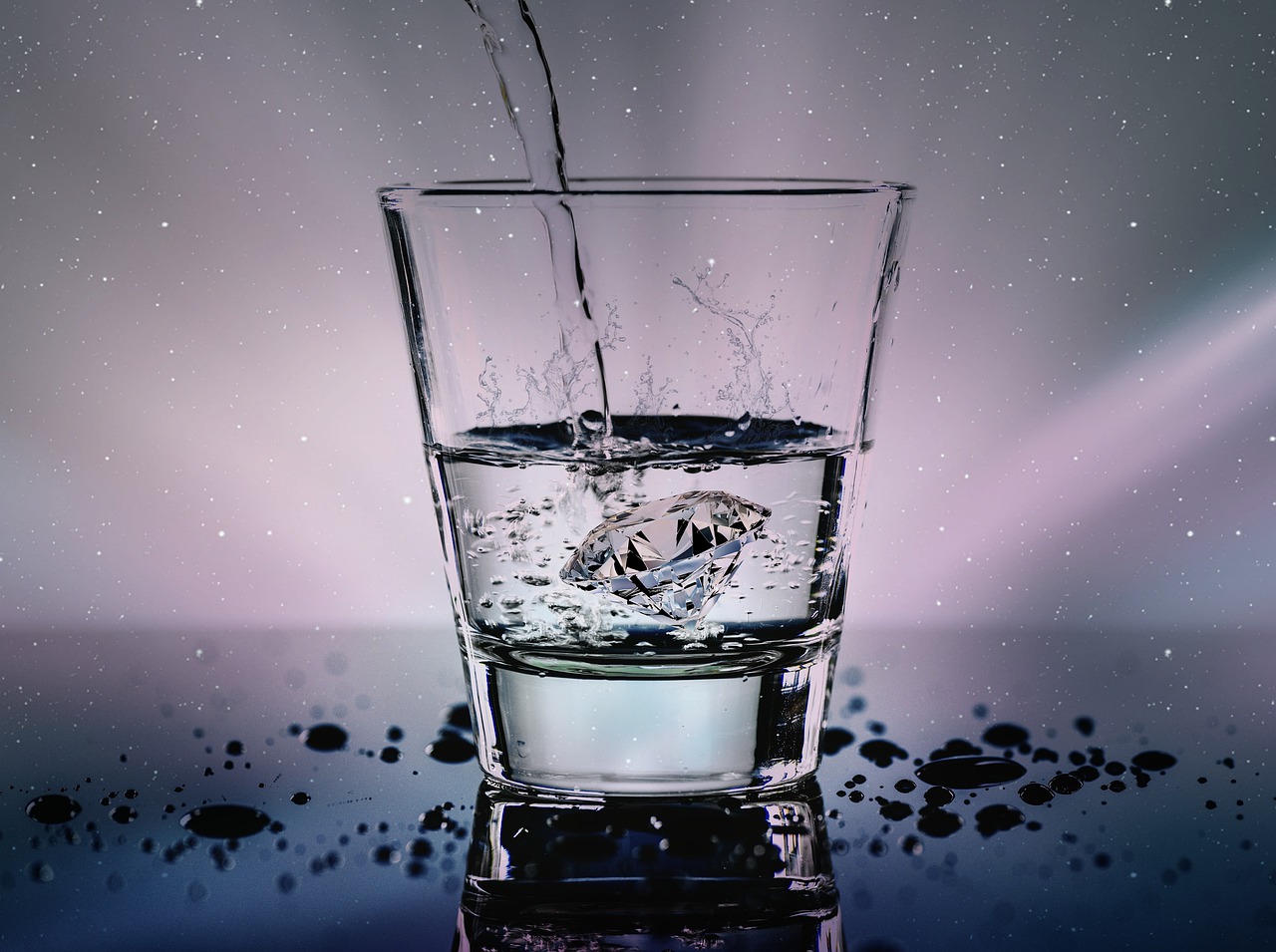 During pre-season training, 1965, University of Florida assistant football coach Dewayne Douglas approached campus scientists with a big problem – his players couldn't deal with the extreme heat. To help, Dr. James Robert Cade and his team of university researchers developed a special beverage with salts and sugars that sped up the body's process of replenishing bodily fluids during exercise. On October 2, they named the finished product "Gatorade" in honor of the team's nickname, the Gators (short for "alligator"). Early versions tasted so terrible that they made some players throw up, but there are now almost two dozen flavors. Gatorade also became central to an important football tradition twenty years later: pouring a bucket over the winning coach's head.
In the United States, everyone is "innocent until proven guilty," no matter their crime. That maxim came in very handy for O.J. Simpson, famous athlete and television star, after he was accused of murdering his wife and her friend in 1994. With a mountain of evidence against him, including DNA and a lack of any alibi, this seemed like an easy, open-and-shut case. Nevertheless, Simpson's lawyers – the best that money could buy – successfully argued over a record-breaking 252 days that his guilt could not be proven "beyond a reasonable doubt." On October 3, 1995, with 140 million Americans listening in, the jury only required four hours of deliberation to return their unanimous verdict of not guilty.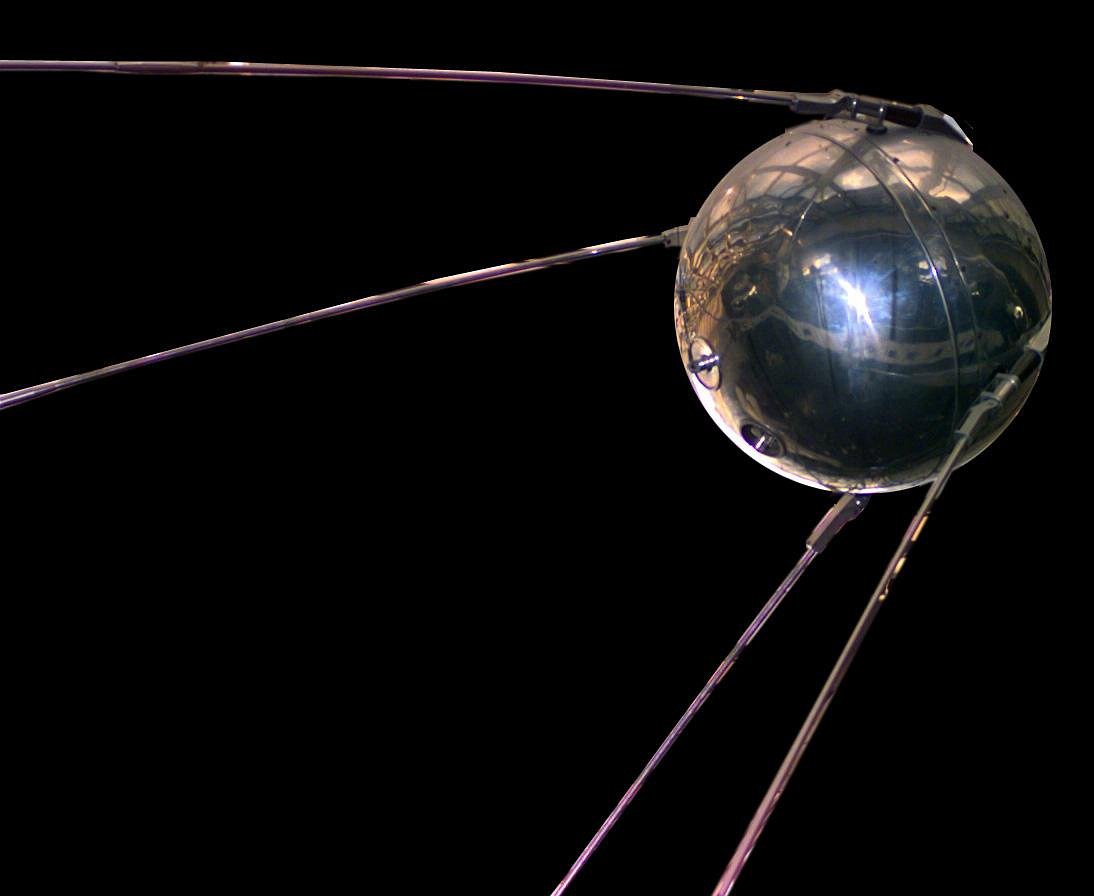 On October 4, 1957, the Soviet Union made history – and scared the pants off the Americans – by successfully launching Sputnik, the very first man-made satellite, into space. The name means "fellow traveler" in Russian. Nearly two feet wide, it could travel an impressive 18,000 miles per hour and circle the Earth in just over an hour and a half. It continued orbiting the globe for three months before burning up in the atmosphere. This pushed the United States to step up their own game, and they rushed to launch Explorer into space on January 31, 1958. By that time, however, the Soviets had already one-upped them again by shooting the first living creature into space, Laika the dog.
Dave Kunst became the first person to walk all the way around the world (and have it independently verified) on October 5, 1974. He started out from Waseca, Minnesota four years earlier with his brother, John, who was killed by robbers in Afghanistan. After a short break, Dave resumed his travels with another brother, Peter, who also dropped out later for health reasons. Despite everything, Dave never gave up. In total, the journey took 14,500 miles and 21 pairs of shoes. Another American, Christian evangelist Arthur Blessitt, has walked even farther, starting in 1968 and still going! He's trekked over 43,000 miles (70,000 kilometers), through 324 countries, all the while carrying a twelve-foot cross on his back.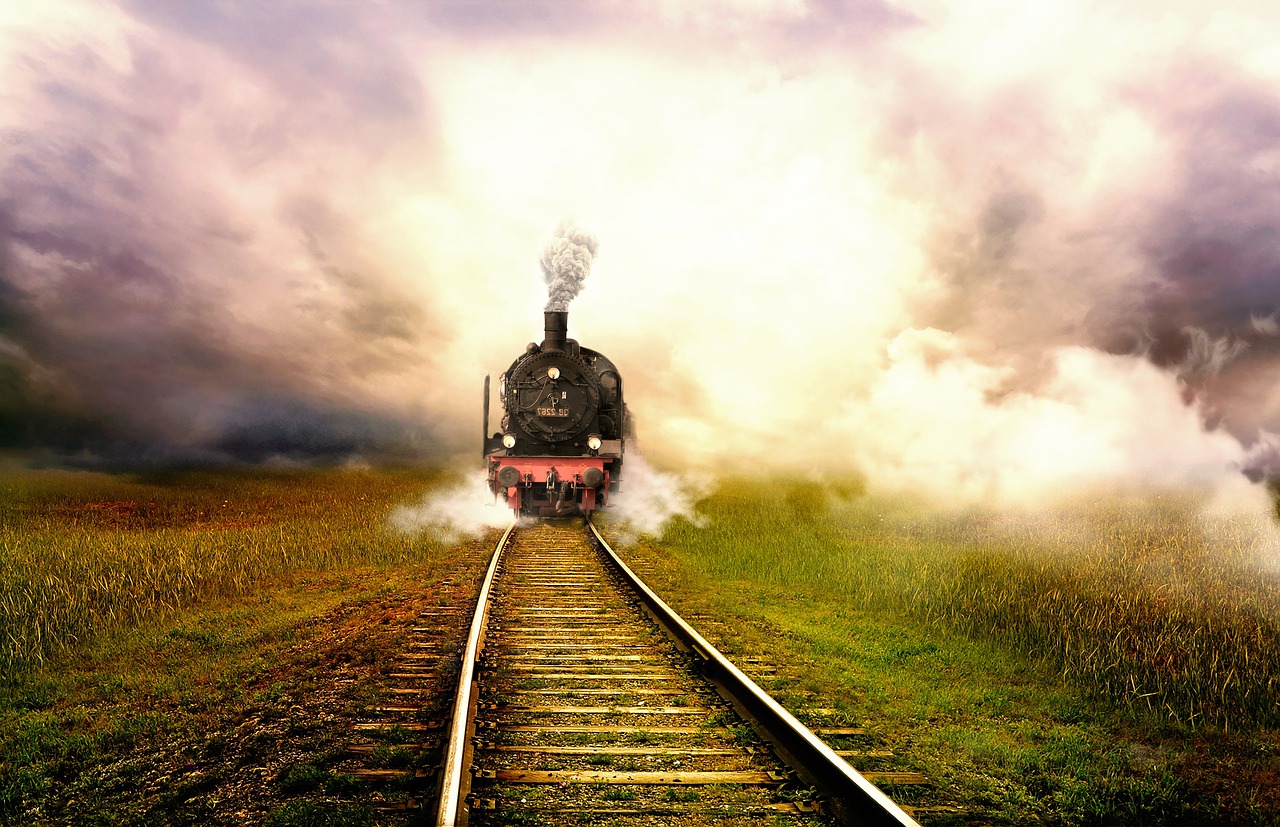 John and Simeon Reno invented a new type of crime on October 6, 1866, when they staged the first moving train robbery. Trains had been looted before this, sitting at stations or left unguarded in freight yards, but the Reno Brothers' genius was to hold up railroad passengers in the middle of nowhere, so they could take their time and not have to worry about the police showing up. The idea started in Indiana, but soon took off throughout the West, where large sums of cash regularly traveled both ways along the new transcontinental railroads. Infamous Butch Cassidy and his gang became especially famous for this kind of theft, which has been romanticized in movies ever since.
Which was the longest war in U.S. history? The Vietnam War is famous for massive protests, but only lasted ten years. The real winner dragged on so long that most Americans didn't even realize it was still going on. "Operation Enduring Freedom" began on October 7, 2001, as an invasion into Taliban-controlled Afghanistan to hunt down the 9/11 terrorist attacks' ring leader, Osama Bin Laden. It took only one month to capture the capital, but Bin Laden remained in hiding until 2011. Even afterwards, the war continued to drag on, with U.S. forces trying to maintain the fragile peace, until 2021. Sadly, as soon as they left, the Taliban seized control once again, unravelling twenty years of hard work.
Of all the natural disasters, fires are a lot less common than they used to be. That's because everything used to be made out of wood – even the streets! In Chicago, the "Windy City," for example, there used to be two fires a day. The most famous occurred on October 8, 1871. All it took was one cow kicking over a lantern to set off an inferno that blazed for two days. Nearly twenty thousand buildings were destroyed, more than two hundred people died, and one hundred thousand were left homeless. It wasn't all bad, though. A new, modern city was rebuilt from the ashes to become one of the most important economic and transportation centers of its day.
Boasting nearly four million people, Los Angeles ranks as the second largest city in the United States (New York City is number one, and Chicago, third). The "City of Angels" started the 20th century out with barely one hundred thousand residents, but its population exploded during the Roaring Twenties, quickly exhausting local sources of water – California is part of the Great American Desert, after all. In response, the Hoover Dam was completed on October 9, 1936, which still supplies both water and electricity all over California and Arizona from the neighboring state of Nevada, hundreds of miles away. Unfortunately, this source has nearly dried up as well. How will the largest state be able to quench its thirst then?
The Battle of Tours may be one of the most important fights you've never heard of! On October 10, 732, in modern-day France, Christian and Muslim forces clashed to determine the future of Europe. Spanish rebels had actually invited Moors from Morocco to help them seize power in 710, but, once there, the Muslims didn't want to leave. They quickly conquered the Iberian Peninsula and started making plans to move even further east, until the Frankish king, Charles "the Hammer" Martel, stopped them in their tracks. The Moors never dared cross the Pyrenees in such great force again after that, for better or worse. Spain flourished all by itself while Europe suffered through the rest of the Dark Ages.
"Live from New York, it's Saturday Night!" This line has opened more than nine hundred episodes of the iconic comedy sketch show "Saturday Night Live" since it first aired on October 11, 1975. It's one of the longest-running shows on television, poking fun at current events, American culture, and especially politics – cast members have impersonated every president from Ford to Biden. A different celebrity "hosts" each week: comedian George Carlin was the first, seven-year-old actress Drew Barrymore was the youngest, and even tech billionaire Elon Musk gave it a shot in 2021. The show has a long history of jump-starting cast members' careers – like those of Adam Sandler and Eddie Murphy – and has inspired a number of movies, too.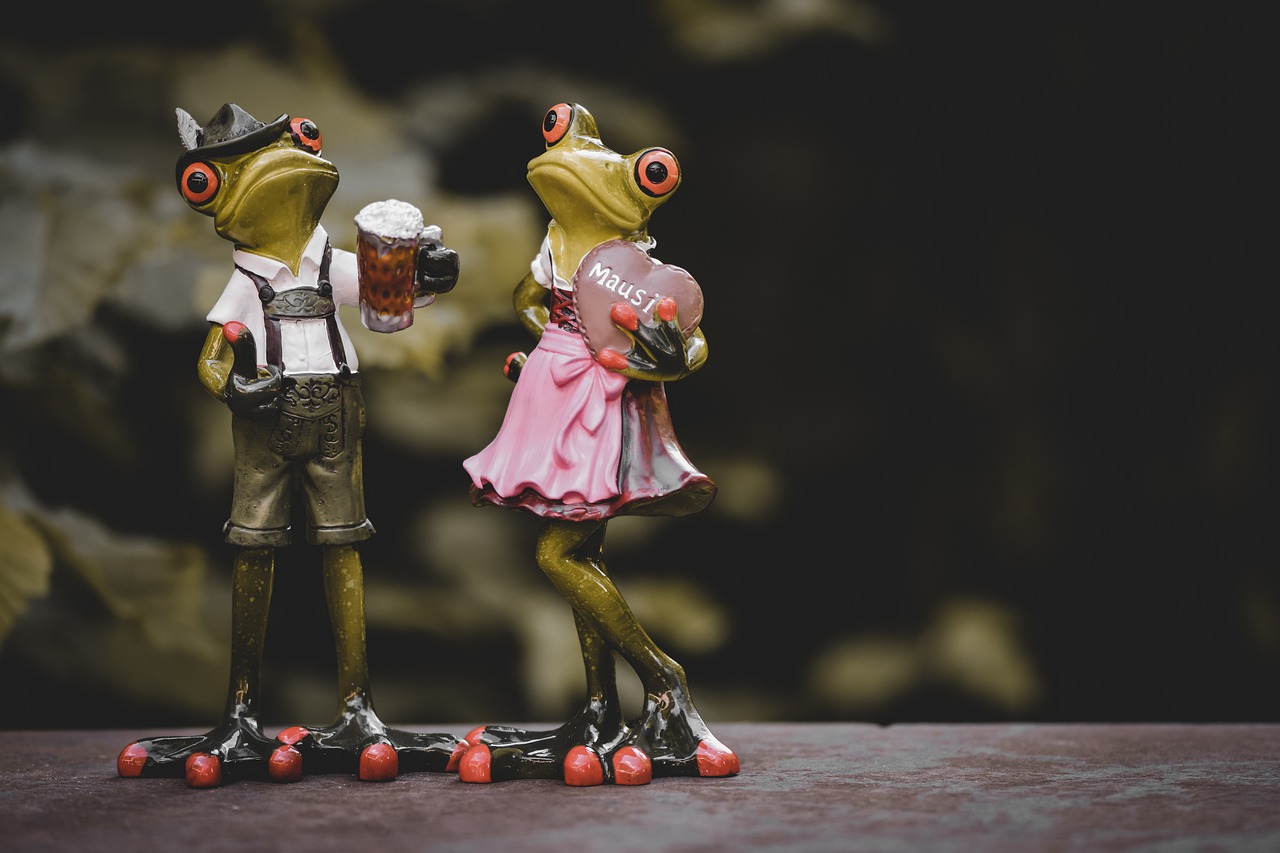 "Prost!" – that's "Cheers!" in German, an important word to know if you're planning on attending Oktoberfest. This traditional, two-week festival usually ends on the first Sunday of October, but the very first celebration actually took place from October 12 to 17, 1810. It was a wedding party, honoring the nuptials of the crown prince of Bavaria, later King Louis I, and all the citizens of Munich were invited. A year later, the royal couple invited everyone back to help commemorate their anniversary, this time incorporating an agricultural fair as well. Food and beverage booths gradually became the heart of the event. Today, Oktoberfest is observed all over the world with lots of music, pretzels, and, most importantly, beer.
On October 13, 1884, scientists from around the world met in Washington, DC, and agreed to establish Greenwich, UK, as the Prime Meridian. Only France, Brazil, and the Dominican Republic objected. That means that not only does this otherwise inconsequential town of less than 300,000 residents officially divide the Eastern Hemisphere from the Western, but it also sets the standard for all time zones (putting the "G" in "GMT"). Why? Most foreigners can't pronounce Greenwich, let alone find it on a map! In brief, the home of the British Royal Observatory just so happened to already feature on almost three quarters of maps already in use, much more than the thirty other longitude systems available at that time.
Scientists are always working with fearless adventurers to push the boundaries of what is considered possible. This is how we got to space; it's also how the sound barrier was broken. Early experts insisted that it was unfeasible to fly faster than the speed of sound because drag would tear the aircraft apart. This didn't stop Chuck Yeager, though, a U.S. Air Force captain who had flown sixty-four missions during World War II. He volunteered to test Bell Aircraft Company's top-secret, experimental X-1 rocket plane, and, on October 14, 1947, topped 660 miles an hour 40,000 feet up in the air above California. In 1953, he more than doubled that by flying the X-1A 1,650 miles per hour.
Early reviews of "I Love Lucy," which premiered for the first time on October 15, 1951, were lackluster, yet it would become the most popular show on television after just seven months. It even set a world record as being the first regularly-scheduled TV program to be seen in ten million homes. Lucille Ball, the gorgeous but goofy redhead, and suave Cuban actor Desi Arnaz couldn't be more different, but the real-life couple's chemistry was undeniable, as well as hilarious. It was Lucy who really stole the show, breaking all stereotypes and becoming the first women inducted into the Television Academy's Hall of Fame. She was even honored with a Presidential Medal of Freedom in 1989.
By 1934, the civil war between Chiang Kaishek's Chinese Nationalists and Mao Zedong's rebel Communists had already stretched on for seven long years, costing hundreds of thousands of lives, both soldier and civilian. On the brink of defeat, the Communists had no choice but to run. Their "Long March" to the north would take 368 days and six thousand miles – twice the distance from New York to San Francisco. It was the longest continuous march in the history of warfare and, constantly harassed by enemy troops and starvation, only 4,000 of Mao's original 86,000 soldiers survived. Nonetheless, with fresh reinforcements, the tide turned and the Red Army finally won, establishing the People's Republic of China on October 1, 1949.
When you're watching a movie, do you ever root for the bad guy? Al Capone was infamous even among other criminals for his brutality, yet he was also very popular with the common man. Starting from nothing, "Scarface" worked his way up to the very top of Chicago crime. Seven of his biggest competitors were gunned down in the St. Valentine's Day Massacre of 1929, but authorities could never pin those, or any other murders, on him. Between bribing officials and intimidating witnesses, Capone always remained one step ahead of the law, so the FBI had to get creative, too. It was tax evasion, of all things, that finally brought down America's Most Wanted on October 17, 1931.
Frigid Alaska and tropical Puerto Rico do not have a lot in common: You could fit 190 island territories into our biggest state! Did you know that they both came under U.S. possession on the same day, though? Most people thought that William Seward was crazy for picking up cold, empty Alaska from the Russians, even if it did cost less than two cents an acre. Nonetheless, the deal went through on October 18, 1867. Puerto Rico, on the other hand, was seized during the Spanish-American War with almost no resistance, and that transfer became permanent on October 18, 1898. To top it off, one year later, gold was discovered in Alaska. What a good time to be American!
Several major defeats took place on this day. The most important if you're studying for your civics exam was the 1781 British surrender at the Battle of Yorktown. The American Revolution was over, for the Thirteen Colonies at least, though Europeans continued to duke matters out for another two years. Even then, peace was short-lived. Napoleon Bonaparte came dangerously close to conquering all of Europe, but his winning streak ended on October 19, 1812, when he failed to take Moscow and had to march home through a Russian blizzard. Yet another major defeat (for American wallets) was the largest stock market crash in U.S. history – not in 1929, but 1987, when the Dow dropped 22.6% in just one day.
If you close your eyes and think of Australia, what is the first image to come to mind? Is it kangaroos, boomerangs, or a strange, shell-shaped structure on the water? The Sydney Opera House is one of the most widely recognized buildings in the world, and it was completed on October 20, 1973. Jørn Utzon, from Denmark, was the genius behind this memorable design, meant to represent sails on a boat. Construction took fourteen years and cost over $100 million (a bit more than the original estimate of only seven million). The first performance was Sergei Prokofiev's "War and Peace," but now this UNESCO World Heritage Site hosts nearly three thousand events and eleven million visitors every year.
Alfred Nobel was born in Stockholm, Sweden on October 21, 1833. Wanting to help mine workers, he became obsessed with finding a safe, practical use for the volatile explosive, nitroglycerine. He lost his brother in one failed experiment, but persevered and finally patented dynamite in 1867, which made him quite wealthy. Poetic and peace-loving, however, Alfred was deeply pained to learn how his invention was being repurposed for war. He died heirless on December 10, 1896, leaving his great fortune to the world. The first Nobel prizes were awarded on the anniversary of his death in 1901, honoring those who helped humanity the most in the fields of physics, chemistry, medicine, literature, and peace. Economics was added in 1969.
On the evening of October 22, 1962, U.S. President John F. Kennedy addressed the nation with terrifying news: The Soviet Union had constructed a secret missile base on Cuba and would soon be able to fire warheads capable of hitting Washington, D.C., in under fifteen minutes. The next six days were the closest the world has ever come to full-out nuclear war. The U.S. declared a legally-shaky naval "quarantine" to stop more weapons from arriving, the Cubans shot down an American spy plane, and the Russians panicked at news of another American jet accidently flying through their air space. Any one of these could have ended in disaster, but fortunately, cooler heads prevailed and both sides agreed to downsize.
Soong Mei-ling is not well known today, but she graced America's list of most admired women in the world for many years, and for good reason. She was born in 1897 and died on October 23, 2003, wielding a lot of global influence throughout that long, long life as the wife of Chiang Kai-shek, Nationalist leader of China. She introduced him to Western culture and also played an important role in publicizing his causes abroad. In 1943, she became the first Chinese and second woman to ever address Congress, seeking aid against the Japanese invasion. Ultimately, however, even her charm and charisma were not enough to hold off the Communist takeover, after which her family resettled in Taiwan.
The United Nations convened for the first time on October 24, 1945, mere months after World War II ended, although plans for its formation had begun three years earlier. Its prime directive, put simply, was to "save succeeding generations from the scourge of war." This it hoped to achieve by upholding fundamental human rights, enforcing international law, and promoting social progress. The League of Nations, a similar organization established two decades prior, had failed miserably mainly because no one took it seriously, including the United States, which had originally proposed the idea and then refused to join. Learning from earlier mistakes, however, the UN remains a powerful entity today, limiting, if not completely eliminating, conflict all around the world.
On October 25, 1415, King Henry of England found himself outnumbered, three-to-one, in Agincourt, France, yet he turned this potential disaster into one of the greatest military victories ever, killing fifteen enemy soldiers for every one he lost. His secret weapon was the new, improved longbow. Having apparently forgotten this lesson, the British were already winning the Battle of Balaclava on this same day in 1854 when Lord James Cardigan decided to mount a dramatic cavalry charge against well-defended Russian artillery. Horses and men were mowed down mercilessly, obliterating nearly half the unit. Cardigan was hailed a hero for his bravery and a famous poem was written, but the days of such old-fashioned assaults were clearly numbered.
The oldest team ball sport on record was the 3,000-year-old Aztec tradition of tchatali, where losers were sacrificed to their sun god. The first kicking game comes from 3rd century China, whereas football, the most popular sport in the world today, originated in Medieval England. Without any set rules, the game varied greatly from place to place. Early versions caused so much property damage and death that it was banned for centuries. The Football Association was founded in London on October 26, 1863, to finally establish some sort of order to the chaos. It was here that football and rugby officially split. "Association football" soon shortened, unofficially, to "assocer," which is where we get the American term "soccer" from.
New York City cannot boast the world's first underground train network – that honor belongs to London, as of 1863 – or even the oldest in the country – Boston. Shanghai's metro is twice as long (500 miles) and transports twice as many people (2.8 billion) every year. Regardless, what the New York Subway has excelled in ever since it first opened on October 27, 1904, is convenience. It comprises the most stations in the world (472) and is the only one to run twenty-four hours a day, seven days a week. In 1967, a group of bored college students used one of MIT's supercomputers to calculate the fastest route to ride the entire system. Their record: 21 hours and 28 minutes.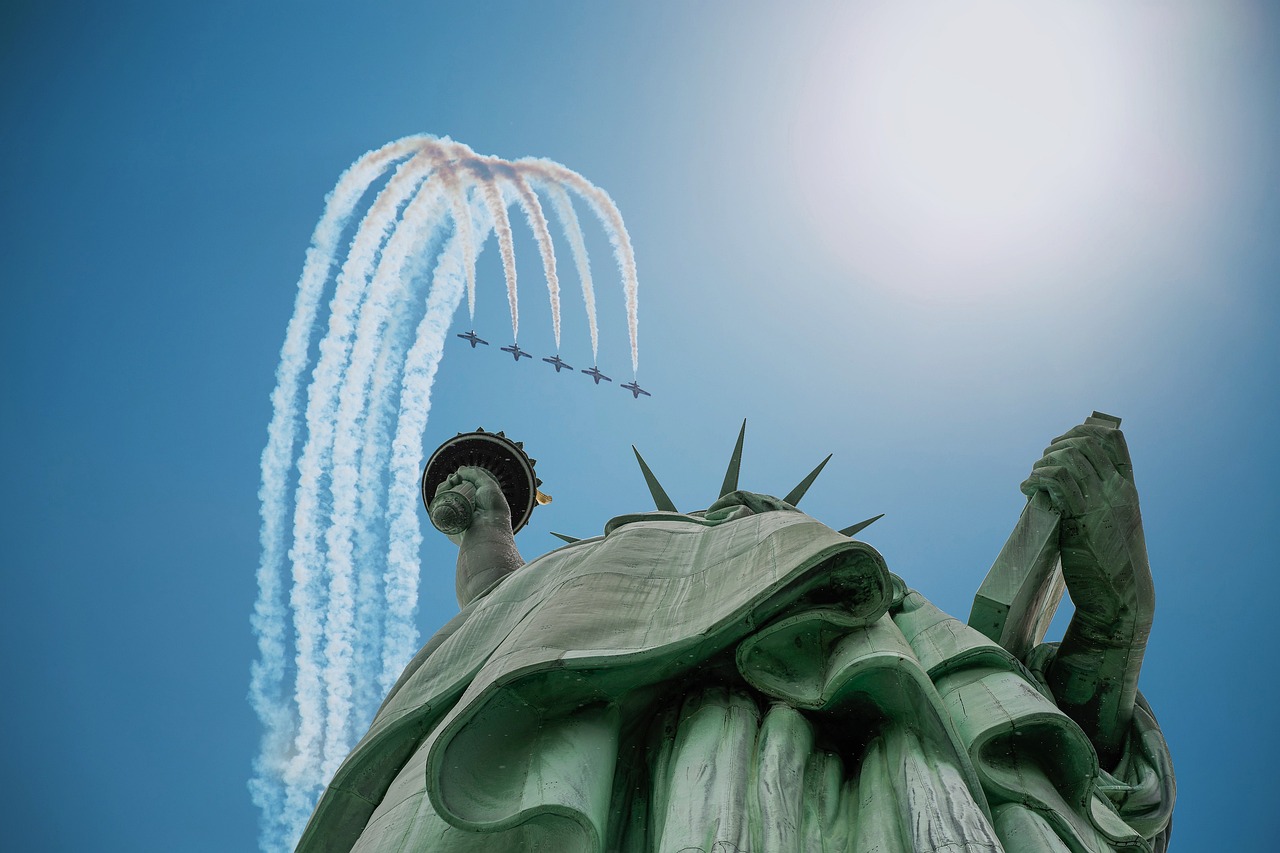 The Statue of Liberty, or "Liberty Enlightening the World," was a gift from France on the Declaration of Independence's hundredth anniversary. This 151-foot colossus was designed by Eugène Viollet-le-Duc and Gustave Eiffel (of Eiffel Tower fame). The last screw was finally rivetted into place during a ceremony on October 28, 1886, and it soon became known, the world over, as a welcoming beacon to all the "poor, huddled masses yearning to breathe free," hoping to find a new start in America. Another famous landmark, St. Louis' Gateway Arch, was also completed on this day in 1965. It commemorates the Louisiana Purchase, curving 630 feet high and 630 feet wide alongside the Mississippi River – the largest arch in the world.
After the horrors of World War I, people just wanted to have fun; fortunately, the economy was booming, so many could. Unfortunately, nothing lasts forever. Due to mass urbanization, cities were bursting with low-wage, high-debt workers and more supply than demand. Wild stock speculation further weakened the market until it could take no more. Prices began a gradual decline in September 1929, but panic really set in on "Black Thursday," when nearly thirteen million shares were traded in just one day. "Black Monday" was even worse, and by "Black Tuesday" – October 29 – most stocks had completely bottomed out. Just like that, Americans had lost about $14 billion, and the "Roaring Twenties" had given way to the "Great Depression."
Jane Austen's first novel, "Sense and Sensibility," was published anonymously on October 30, 1811. She would complete three more esteemed classics before her untimely death, six years later; it's a pity she didn't have enough sense to start publishing earlier. Another famous artist who didn't show much sensibility was Orson Welles. On this same day in 1938, he broadcast an updated version of H.G. Well's science fiction thriller "The War of the Worlds" on national radio. Most listeners tuned in late, in the middle of an orchestral performance repeatedly interrupted by realistic reports of an extraterrestrial invasion. This led to real-life panic all over the country as listeners desperately tried fleeing from a threat that didn't actually exist.
When it comes to Halloween, we normally think of ghosts and ghouls, but what about one of the biggest schisms in Christian history? The day after "All Hallows Eve" is, naturally, All Hallows – or Saints – Day, so Martin Luther knew that Castle Church, in Wittenberg, Germany, would be full the next morning when he posted his 95 Theses on the door on October 31, 1517. His protests against widespread corruption within the Catholic church sparked not only religious reform, but cultural and political revolution as well. Over the next three hundred years, the Protestant Reformation would tear Europe apart, costing millions of lives and driving home the importance of keeping church and state separate.